Well this bog was started on a welding site a while back which is where someone called matt (from Sheffield) spotted it and informed me about you guys on here.. (I`ve read the for a while as its full of techy wisdom but only recently joined and figured I`d run you through the work so far and keep things updated on here…. I`ve noticed a few familiar faces from OLD pgac days and a few other sites but for those that don't know me… I`m stu.. a 30 miserable sod from Cambridgeshire…. HELLO!!
So this first instalment will be copied over so bear with me if it doesn't scan perfectly.. here goes!!!
THE RATTLEBOX!!
despite being old enough to know better i`m having a go at putting together a 106 for a few track days and maybe a bit of hill climbing/sprinting..
i`ve owned the car for a few years and had done a few things.. rollcage/suspension/changed the roofskin as the leaky french sunroof became too much.. converted it to run on yamaha R6 carburettors and it was a giggle on the back roads but during my ownership i`d noticed the dreaded rust appearing here and there so decided to go for broke and attempt to get the ol girl up to a higher standard....
first up was a spit:
this should make scraping/welding at awkward angles a bit easier/comfier..
initial scraping went well and early signs were good...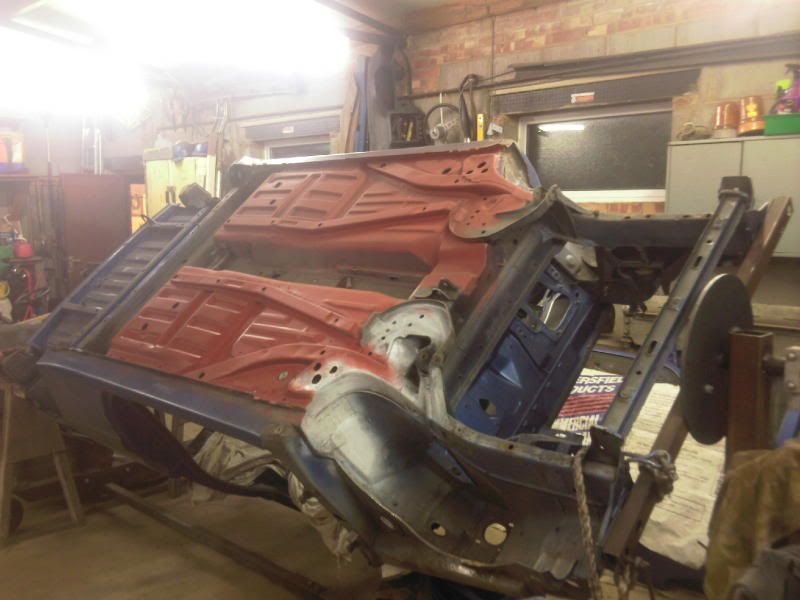 but then....
ROT...
i had an inkling there was something amiss with the drivers side chassis rail and inner arch but after the affected stuff was cut out i realised i had some patching to do!!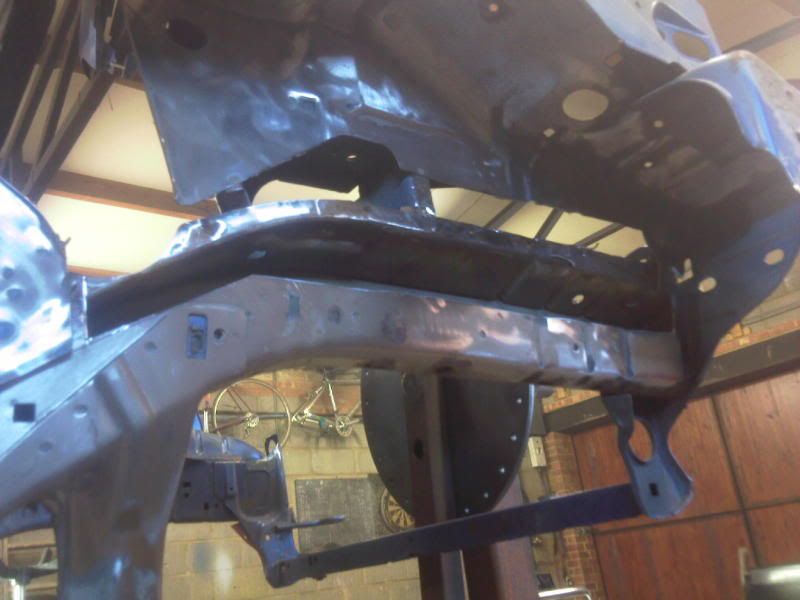 first job was to replace the chassis rail as i was getting worried about it giving way on the spit: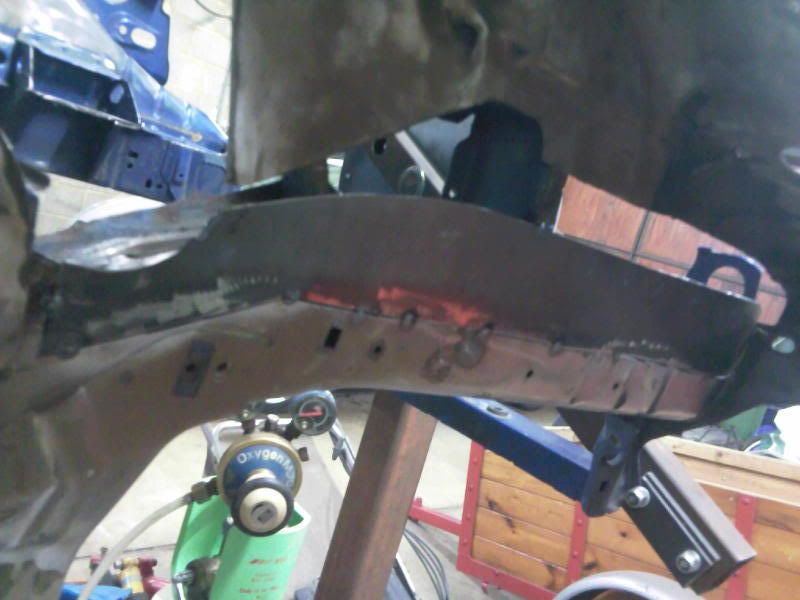 after a bit of whacking it was in... then i realised i needed to put the "crumple zone" creases in it... now i`m not sure if this is the correct method but...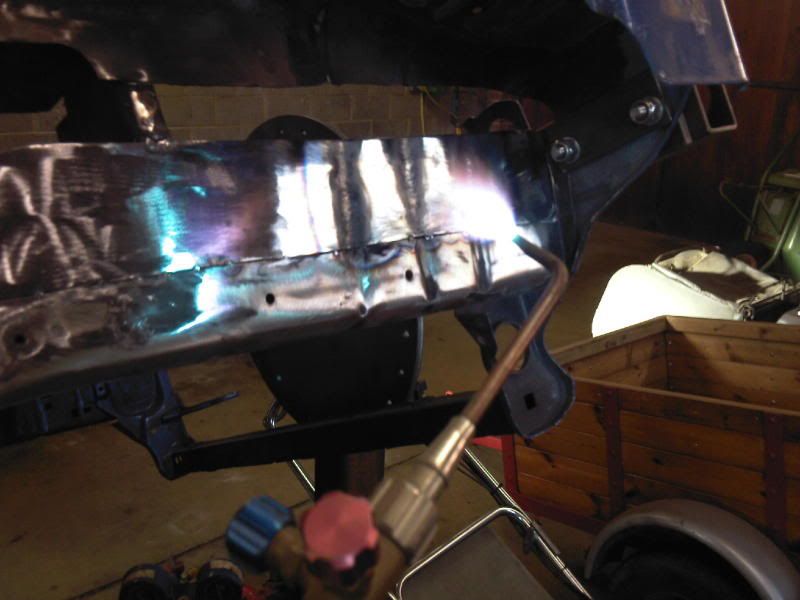 some heat and some healthy whacks with the ball pein resulted in..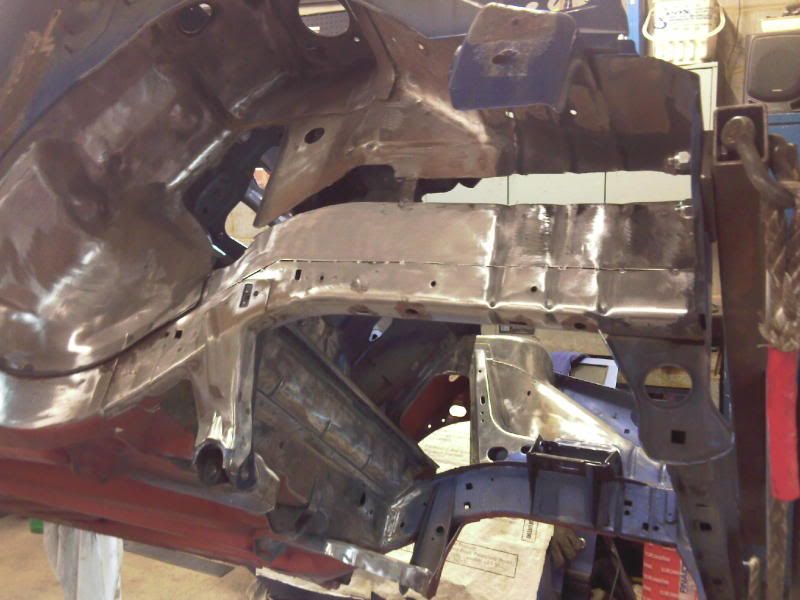 next up... the inner wing...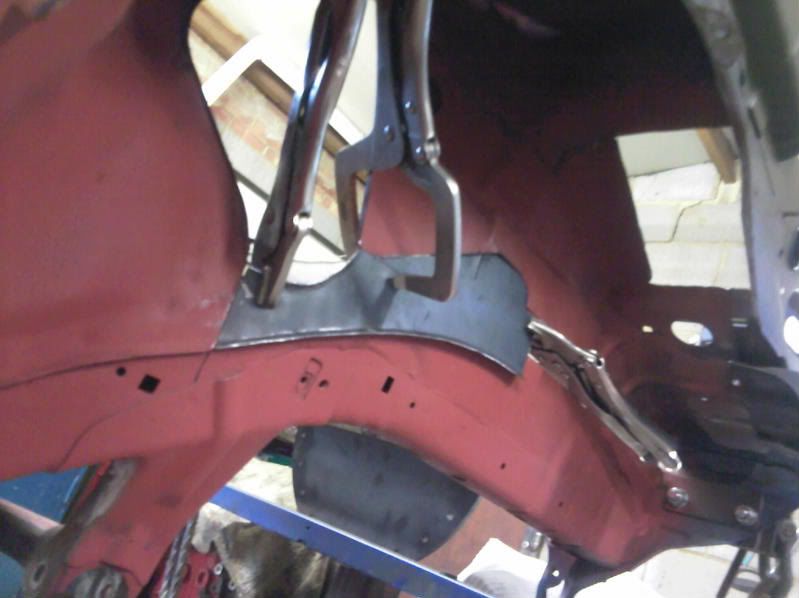 decided to do this in 2 bits...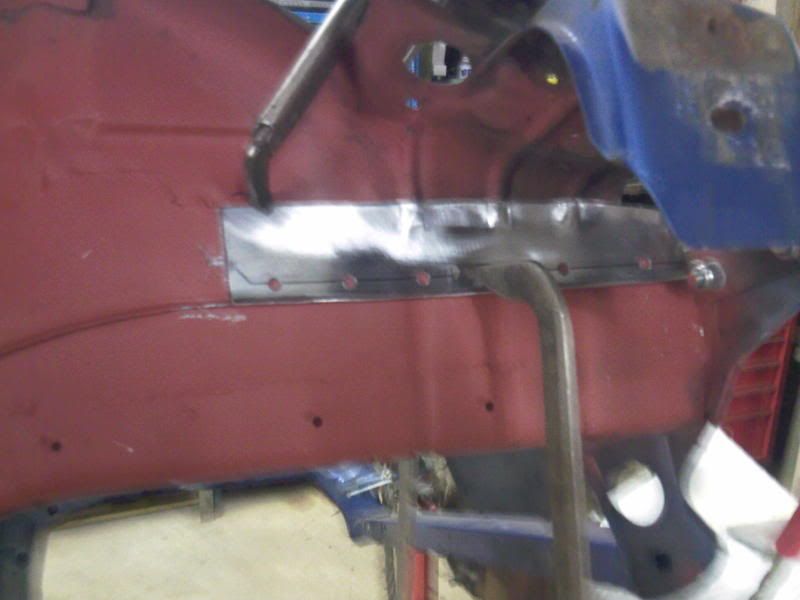 once TIG`d up i was (fairly) happy with the repair......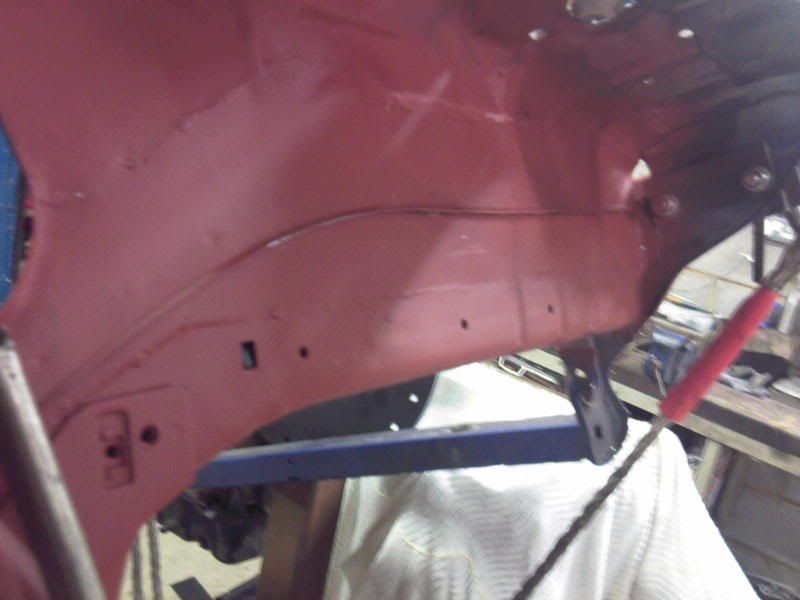 [/QUOTE]