Hi all, Yes I got the v6 bug (its all George's fault)

the car will be a joint effort between me and my mate Jim. The plan is to split the costs, as I don't really need any more cars but fancy doing the conversion and Jim wants a toy and to learn a bit more about car mechanic's.
The project will be done in two stages, first the conversion, should take about 6 weeks so we can have some fun while its still summer, second the bodywork and interior which will be done over the winter. When finished it should look like a very tidy standard 1.9 gti, until you open the bonnet
The 205 was an egay buy, mot failure (cv boot, exhaust and seat mounts) .It had had a very badly done top half respray, someone had masked up everything including the side repeaters and washer jets than sprayed the car the wrong red using the trim as a dam for the runs, His selling points were the new alternator and the new budget tyres , not much good on a v6 205. Got it back to my workshop and stuck it up on the lift and was pleasantly surprised, I had never seen the underneath of a 205 in as good nick, next to no rust and nothing bent, didnít look like it has any previous accent damage, turned out to be a good buy, good solid base for the project.
The donor is a 1998 406 coupe with front end damage.
The before photos. Two tone, nice.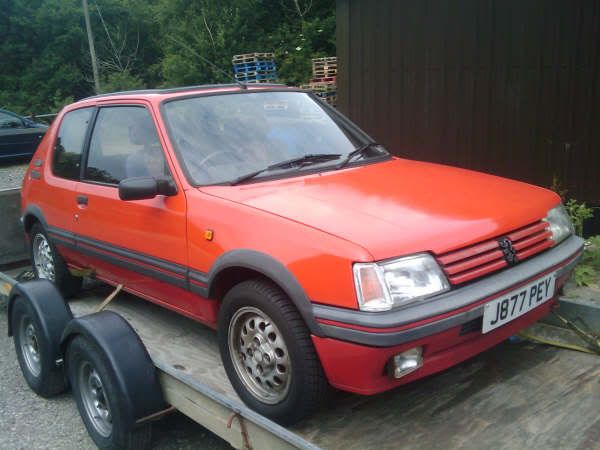 I might keep the seat covers

The Donor.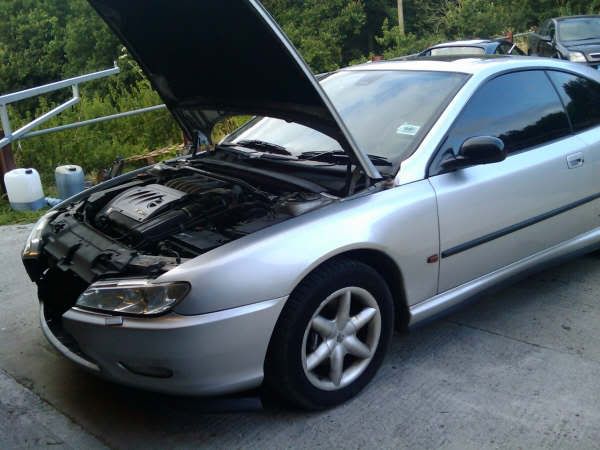 The project started Monday 6th July 09 with us striping the 205 engine bay.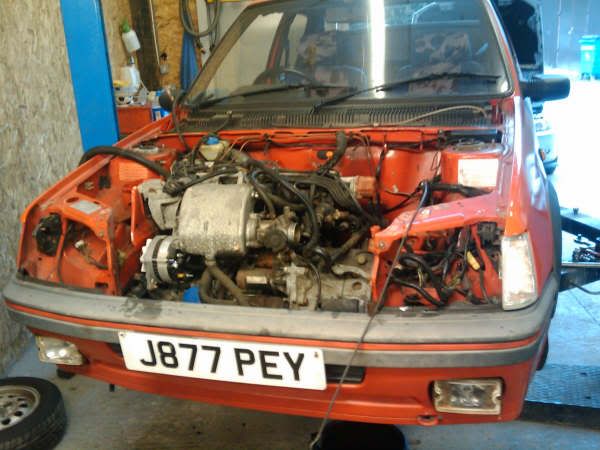 Over the last week we cleaned and prepared the bay for spraying.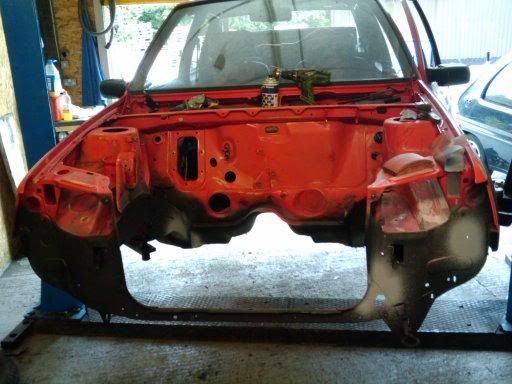 Sunday I gave the bay a lick of paint before going out for a few sherbets for Jims Bday.
Shiny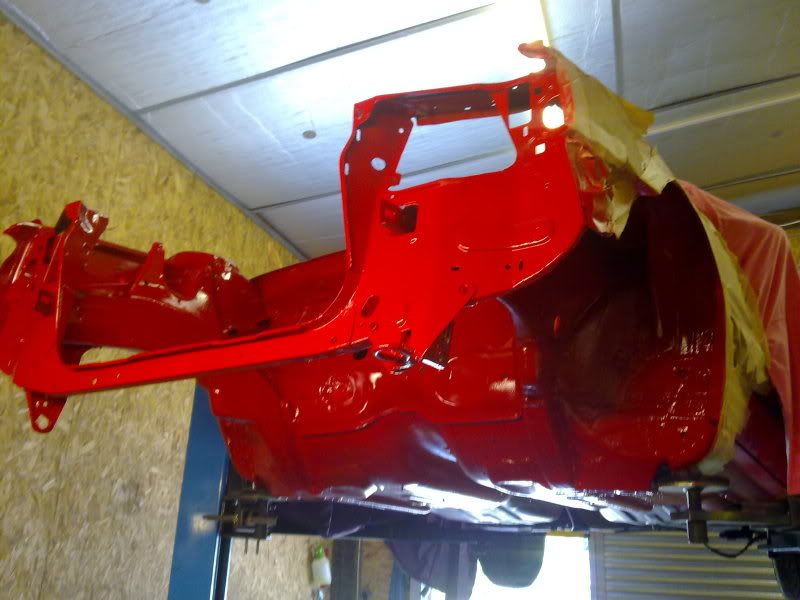 We had yesterday off work to recover from last night
so out came the v6.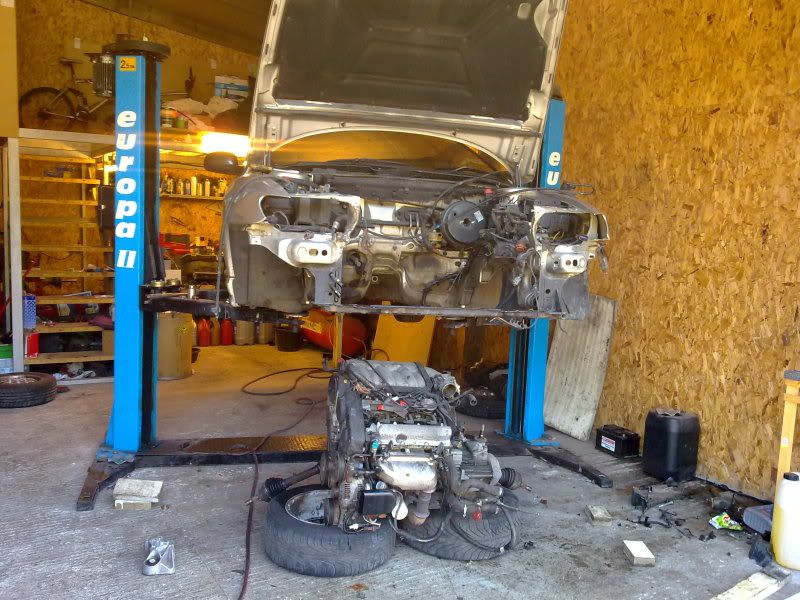 Even tried it in its new home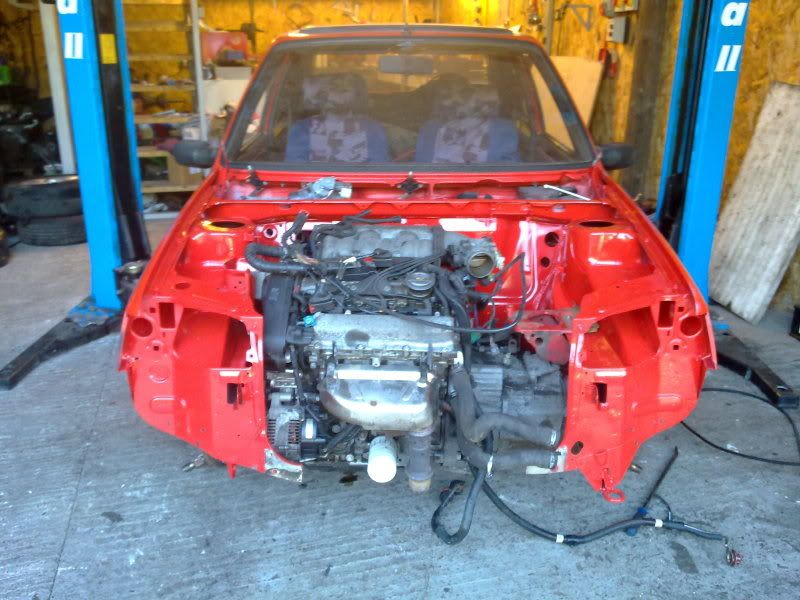 Job's to do this week, design and make the top engine mount, shorten drive shafts, modify subframe, modify loom and fit up the 205 bay, ok may run in to next week