Well after going through everyones project threads and sorting out all my pictures I thought I would start my own project thread seeing as everyone is doing a great job keeping these 205's on the road and up to date.

The story began 8 years ago when I was 16. Being excited that I could drive in a few months I went with my dad to a car auction. After spending several hours watching cars go through I finally found one I wanted so I made a few bids and won it!. My dad went mad and thought 'what on earth is your mother going to say!' (seeing as I was 16 and a half). Once we had paid for it my dad started to drive it home and said 'O well done Matt this is a really nice car to drive' and that was something coming from my dad as he was use to Porsche's, BMW's and Range Rovers.
The car I bought for £400 was a 1.1 205 Trio...and it all started from there.
I spent the few months until I passed my test playing about and 'modding' it to this...(please bare in mind this was when I was 16!
)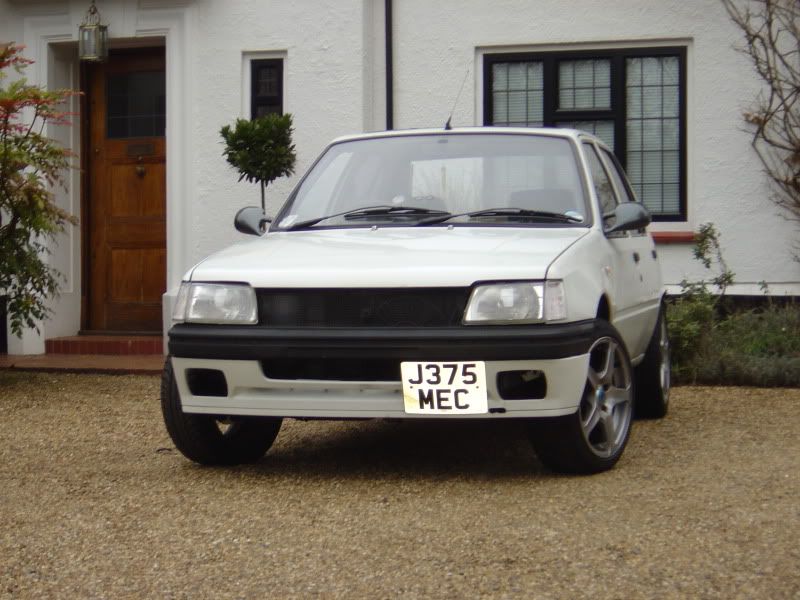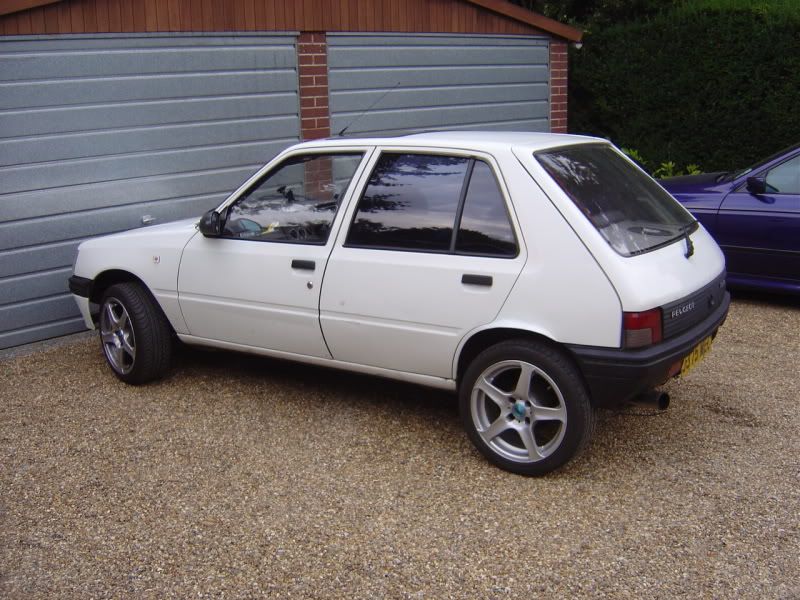 After driving for 6 months and loving every moment in the car I wondered whether Peugeot made a faster or GTI model 205 and thank god they did!.
I scouted the internet for a few weeks and with my parents knowing this said not to buy one. They went to Cornwall for a week and said again before leaving not to buy another car. Being me, they came back and found the project I'm working on now. I bought a 1989 Graphite Grey 1.6 GTI with 87,000 genuine miles on the clock with a full service history. The service history even had the original receipt from Peugeot when it was bought brand new. The new owner had it for aout 5 years and was then bought by an elderly gent. He they sold it to son who then owned it for a further few years before putting it on eBay. I went to see it and made and offer and a deal was done for the sum of £250.
I got it straight back home as it had several months MOT and several months tax which i got refunded for £100.
This is how she stood wen I got her home. Not in great condition but nothing that a bit of TLC wouldn't sort.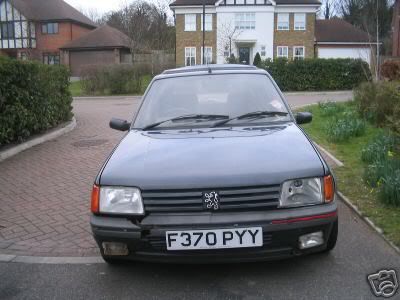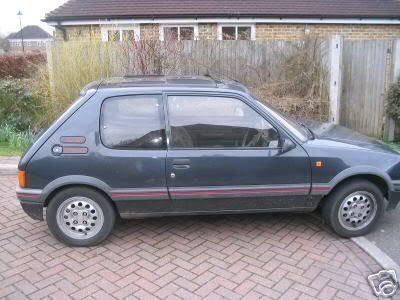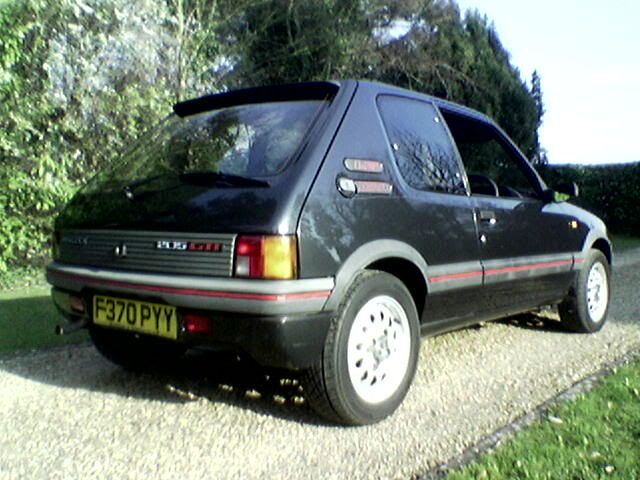 Well that's the first post of many so keep watching....

Edited by matty_gti, 05 February 2012 - 06:34 PM.