Well, I've just bought another 205. This time a Miami blue 1996 on a 'P' plate diesel non turbo. This makes it one of the last 205's to be sold in Britain! The reason why I have bought this is as I thought I would take my GT off the road at Christmas and give it the bit of TLC it needs, and that this would do the job of cheap run around until it returns. Also my sister needs a car and this will do as a temporary measure.
I bought this car cheap as it needs a new clutch, and has been sat for 6 months therefore also needing a battery....luckily i had a spare battery and the new clutch came with the car. Fitted the new battery and it started first turn of the key, almost on the first starter rotation! Hoping the clutch change tomorrow goes as smoothly.
The car itself seems reasonably straight with the odd dent and scratch. The paintwork is fairly terrible on the roof but other than that seems reasonable. Even comes with a CD player and with what I think are 106 GTi alloys. The thing that i don't like so far is rust around the windscreen surround which i've not seen before with 205's. Think ill have to sort that out sooner than later.
Anyway plans are:
New clutch
Oil Change
GTi valances
and I think ill also throw in an old XS interior that's taking up room in the shed!
then hopefully it'll be back to business for the old girl!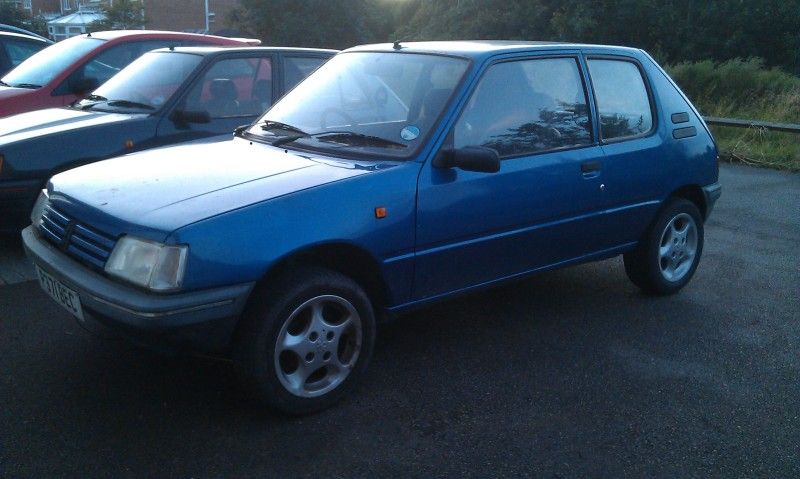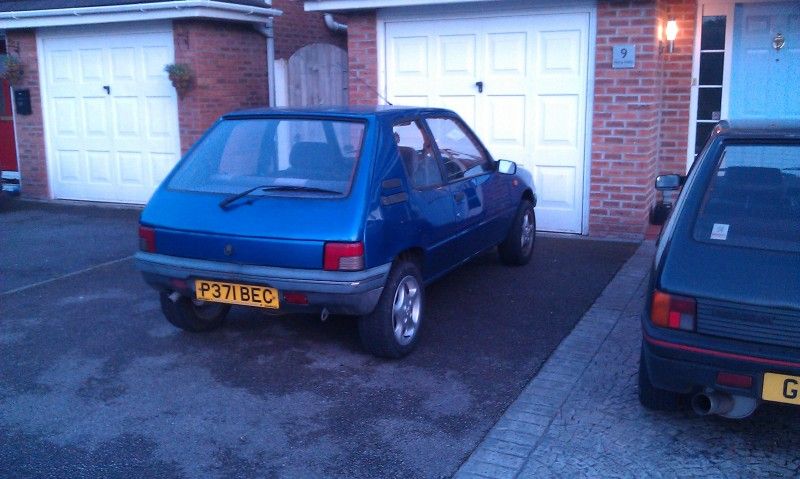 Edited by BERTMAN, 15 August 2012 - 08:33 PM.