Hi.
Just thought I could add my T16 restoration / tuning project on this forum also in addition to on the 405 T16 forum.
I'll however just be copying my posts from the other forum, so they might be quite far back in time compared to how it is today
--------------------
Just got this T16 from Ronny, and will try to put it back to a standard car.
At the moment it's completely stripped down, it's missing all wiring and interior, fuel tank and generally lots of parts.
However drivetrain and engine parts I have lots of so I think it will be do-able by getting hold of a 405 Le Mans donor car and a fuelank from a x4 car...
Quite some work in front of me.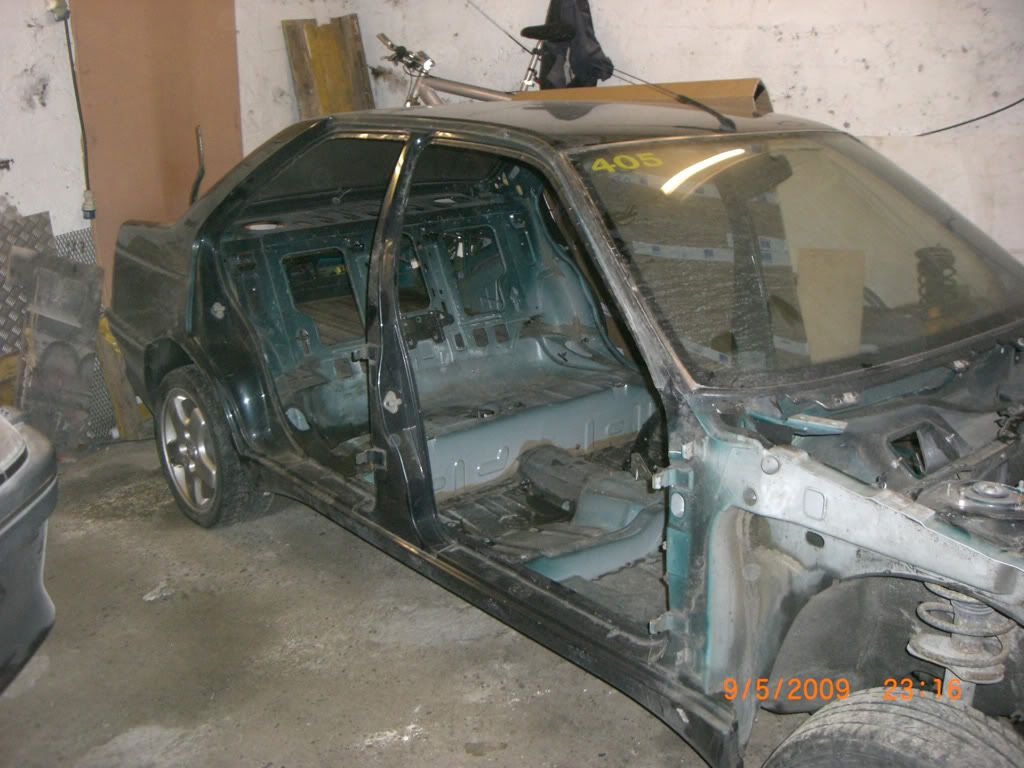 --------------------