Hi all,

I've been a member on here a while and although my post count is low, the number of hours I've spent on here must quite easily be triple figures by now!

This is going to be a [pretty lightweight] project thread detailing what will be the sprucing up of my 205 GTI. Progress will be slow to start as I'm pretty busy at the moment and it's all pretty new to me, but please bear with!


Why 205 GTI?

For as long as I can remember I've loved the look of the 205 which combined with Group B rally vids on the TV was enough to get me started. Further influences were the 2 505 GTI estates my parents had when I was younger, the aggressive font ends of which I loved, along with the donuts my dad had one doing in an empty car park once. The next came from the Citroen AX I had access to once I'd passed my test. It was a 949cc poverty spec 'Dimension', which became a bit of a playground legend and car of choice for calling shotgun due to its unrivalled (compared to my mates Corsa's, Saxo's, Fiesta's and Polo's) B road pace. The day that car terminally failed its MOT was one of the worst I've lived through, not even the condolences helped.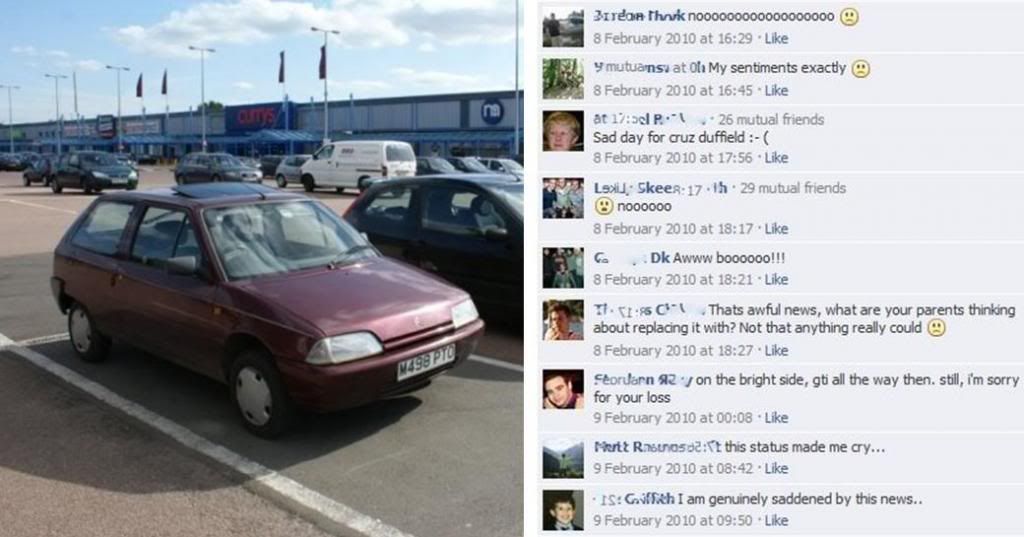 Throughout my time in the AX I wanted the same thing (lightweight, revvy and agile) but better looking and more powerful - it had to be a 205 GTI. Adrian Flux must have been utterly sick of me by the time I'd finished 6th form without actually buying anything or taking out a policy, given the hours I spent getting quotes on various retro hatches.


Buying my childhood icon

I bought my 1.9 Steel Grey with 53.5K on the clock in April 2012 having spent about 8 months sifting through classifieds and driving up and down the country looking for the right one. I saw this one on the net and within an hour of it going up I was on the phone with a viewing booked on the proviso that the car was not to be sold between now and then (the car was in Kilmarnock so would've made for an expensive disappointment).

With my dad in tow, we made a train ride up to Glasgow from Derby where we were met by the owner and taken back to see a really lovely example of a 205 GTI. A very thorough check ensued and all we could find was that the factory fit vacuum sunroof wasn't working. A test drive later the deal was done and I was now the owner of my childhood icon.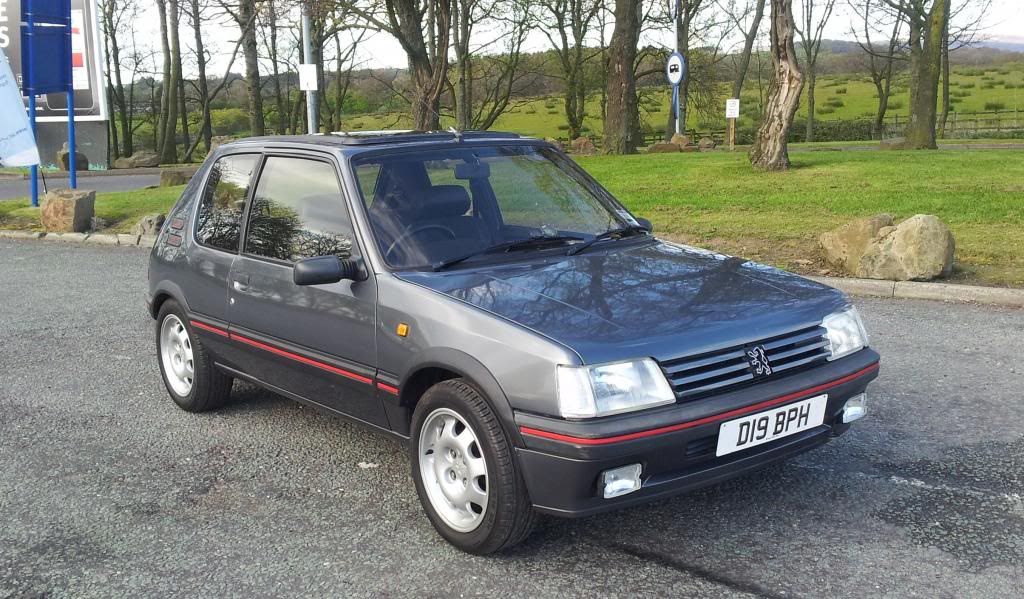 It was totally original (ok, the slam panel has been repainted) including the Clarion stereo. It had a fully stamped history and was accompanied by a thick pile of documentation which revealed it had had a brand new interior from Peugeot in 2007 for the grand total of about £150! It had 3 previous owners and was imported from Jersey by the seller in 2010. His reason for selling was odd in that he'd been caught speeding in his Renault 5 GTT the previous year whilst on holiday in France, which had led to its confiscation, and him boycotting all things French.


Owning the GTI

Not long after its purchase I gave it a full service, had the cambelt changed (it had only done 2k but was 8yrs old), fixed the sunroof (broken T piece), dyed the bumpers and had the beam refurbed by Shenpar, before heading off to ride mountain bikes for 6 weeks in the alps.It returned with 56k on it, which is where it still sits today.




I then came back to the UK to start work. I used the car for about 250miles before deciding I cared too much to abuse it in traffic jams every day, so I bought a 55 plate Subaru Legacy Tourer as a daily. This meant the 205 resided in my parents' garage in which time the parcelshelf was re-dyed, it had a replacement dash due to a very minor imperfection (borderline worth it), a new headlight, a working coin tray, new speedo cable, repro driving light protectors as well as a brand new but as yet unfitted front bumper (due to a very minor scuff). This left the interior looking as I wanted...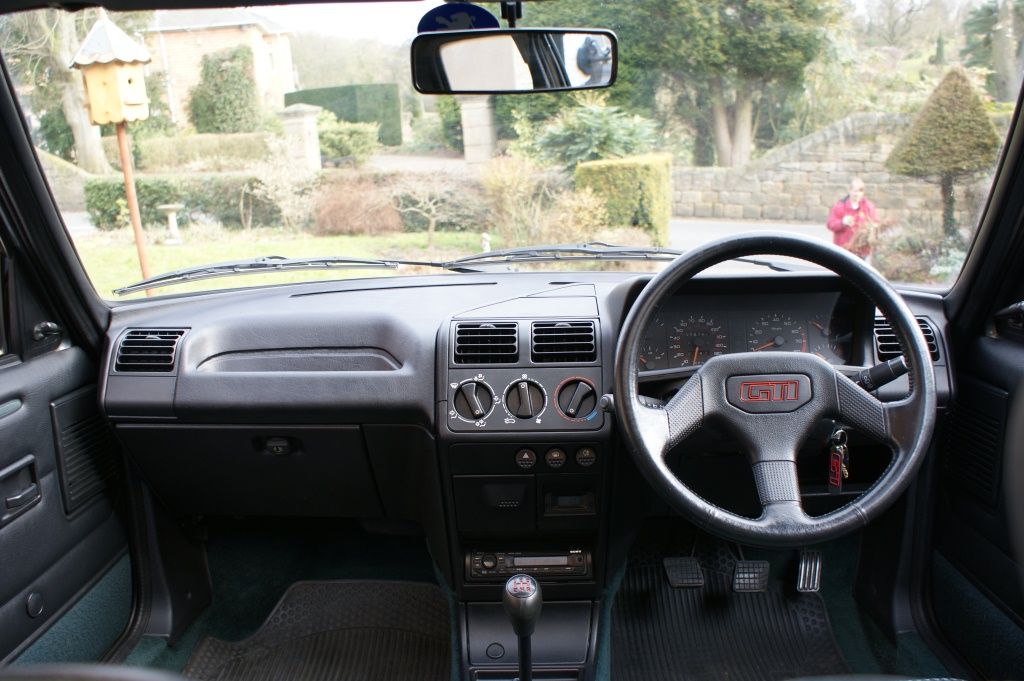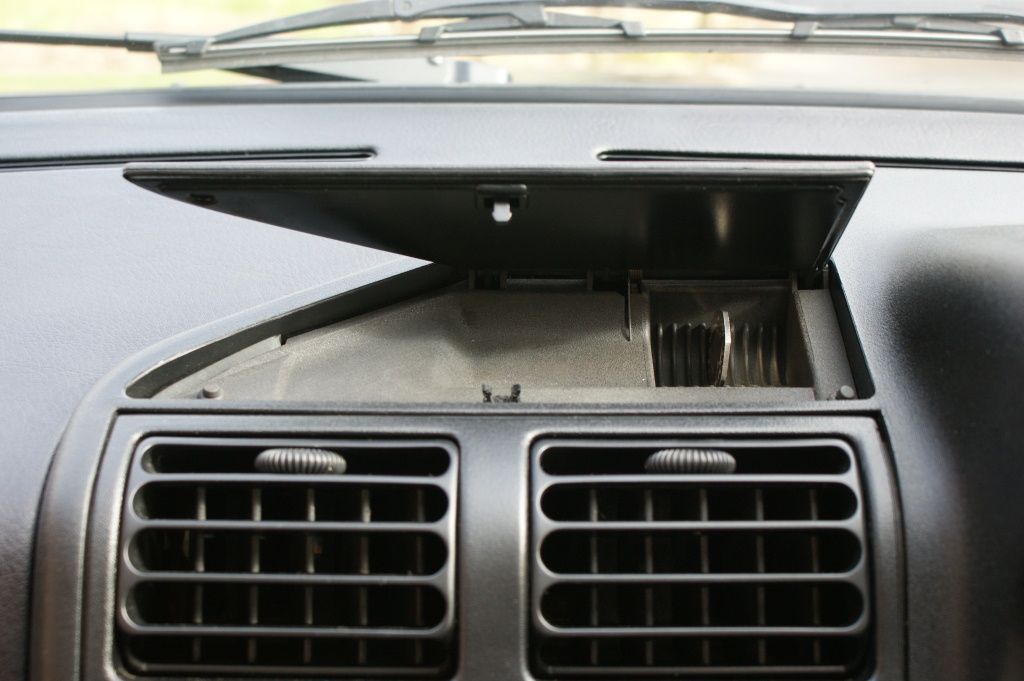 It also benefited from a thorough clean, both in and out...

Before: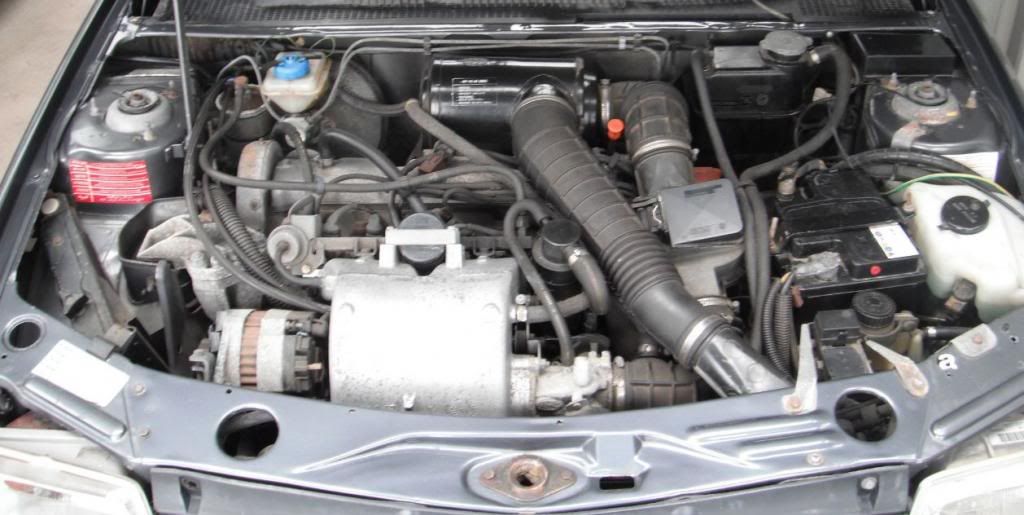 After: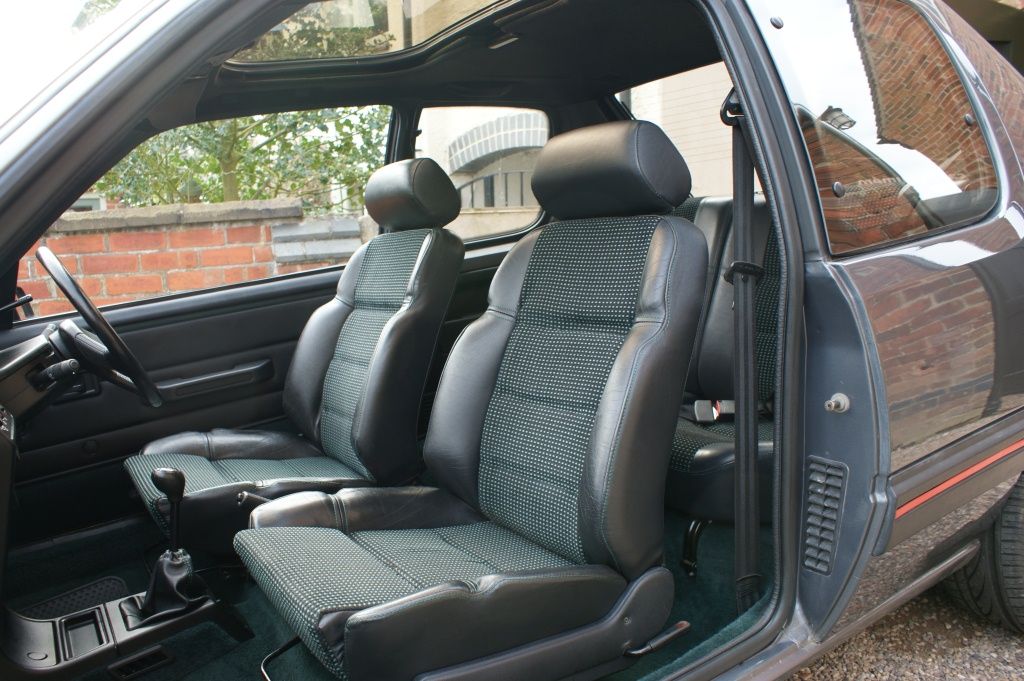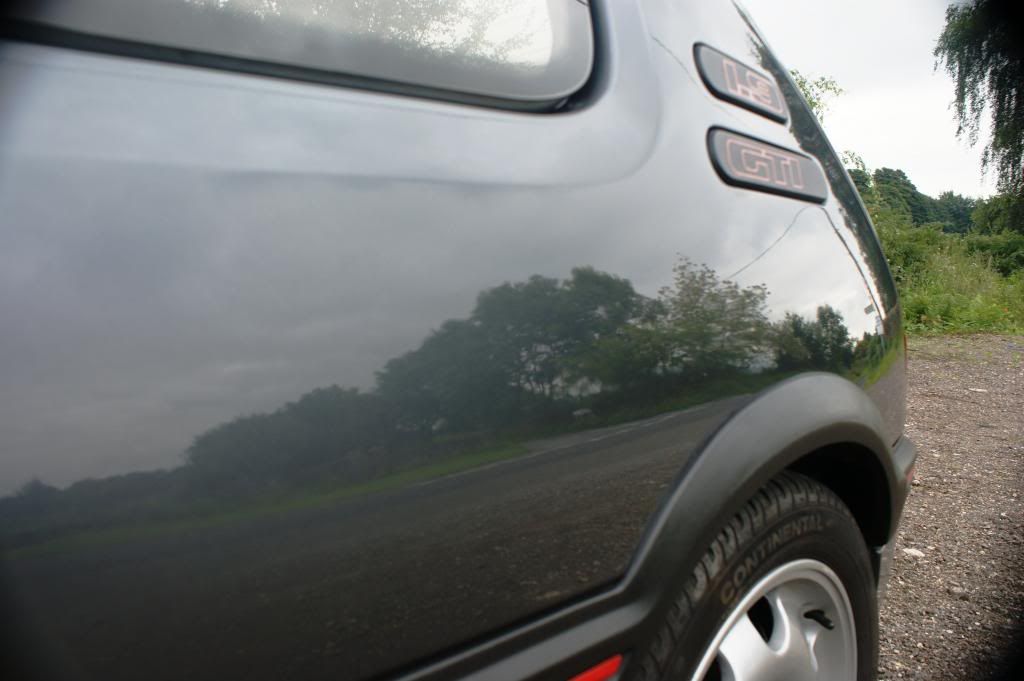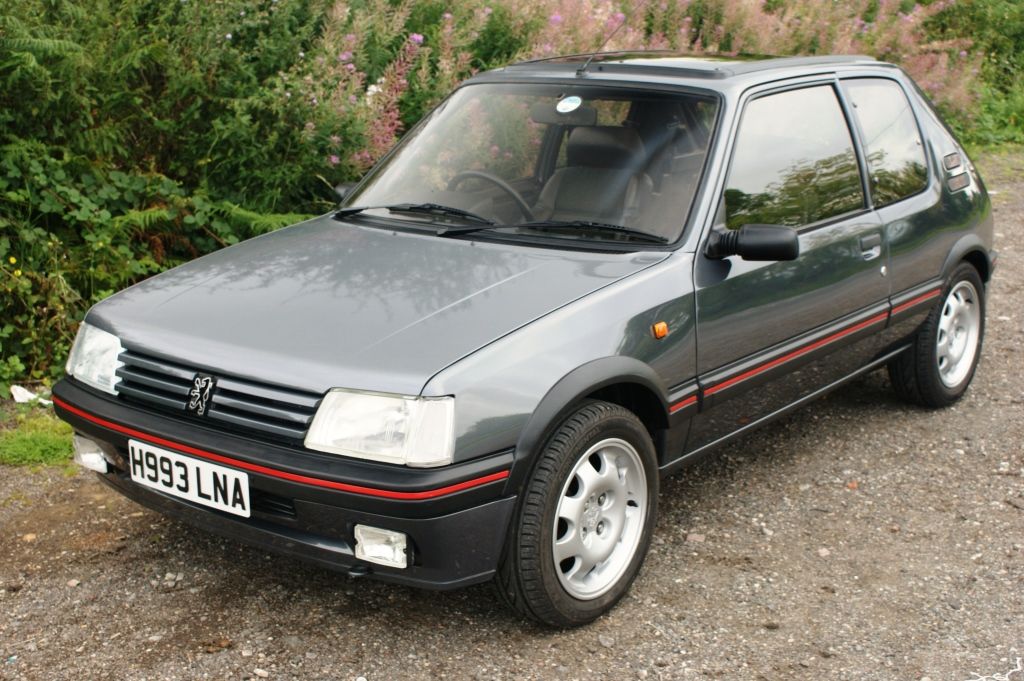 My dad eventually got fed up of my car sitting in the garage while his S2000 had to sit outside, so I've since had to relocate it to its resting place for the winter and where most works will commence.


Plans

This car really is in excellent condition, I'm genuinely over the moon with it. HOWEVER, some of the stuff on this site is a terrible influence and as such I've got the urge to go further...
Deep clean of the engine and bay including a few bits painted up/plated without being brutally obvious. Some of the fully repainted blocks etc. on here from the full restos look ace but as this is pretty bloomin' clean anyway I'm going to refrain I think, to help maintain the originality of it.
Fit new clutch (as well as 1.6 flywheel?)
Refurb running gear - subframe, top mounts, arb, rear beam etc
Refurb brakes with new copper lines
Replace the two SMRs I have with Speedlines
Fit the brand new OE backbox Farmer sourced for me
Have injectors cleaned
Have the dizzy refurbed
Have the bodywork mopped and polished
Probably some other bits to tidy as I go
This is how it currently sits, soon to be up on axel stands, while I soak some bits in Deox C...





I'll keep you posted.

Will
Edited by will1991, 17 November 2013 - 09:08 AM.