Hi, ive got a question about the angle of my driveshafts,
Im in the middle of my k20 205 build and once i test fitted my driveshafts the engine seems to be sitting forward abit and the drive shafts are sitting at a slight angle... Will there be any issues if the shafts are at a slight angle.
For example looking straight at the hubs the gearbox side of the shafts is facing little bit to the left.
Like this
A view from the top facing the engine.
I havent got pictures becuase i havent been to the garage in a month sorry,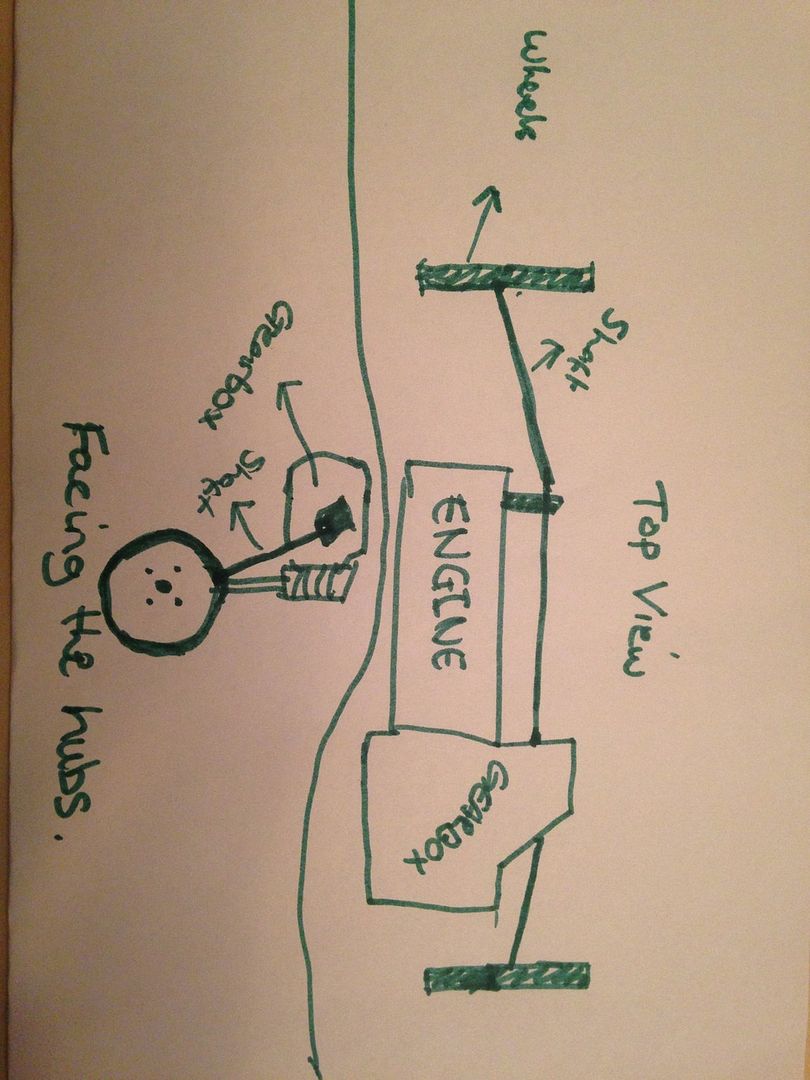 Edited by K20205, 11 May 2016 - 12:02 AM.