A picture and some details.
Big end diameter 50mm.
It is forged, but differs from the earlier forged XU cranks though as it still has 24mm wide rods, whereas the older forged ones XU10J4TE and XUD11 + some XUD9's used 26mm wide rods.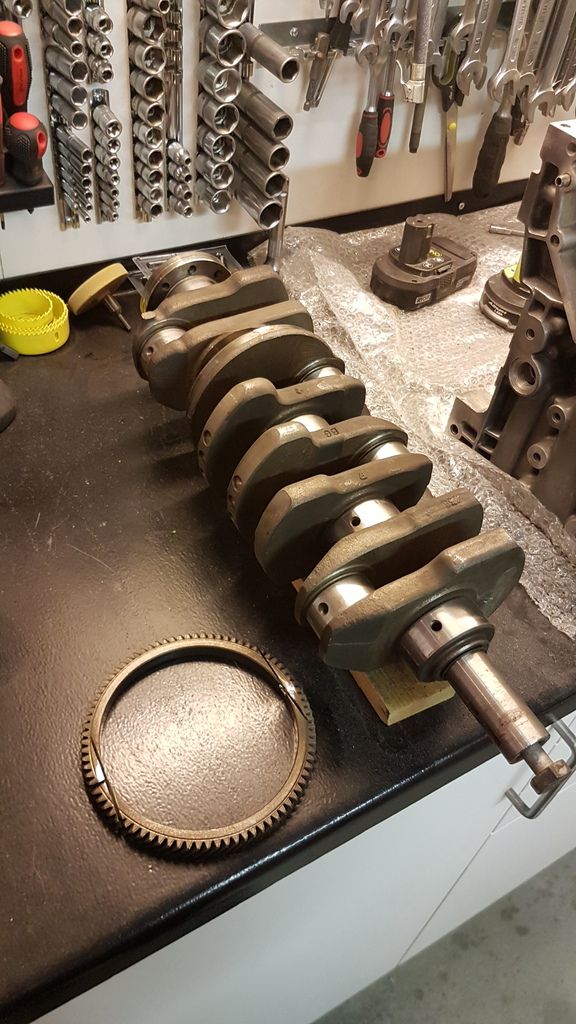 I'm still considering to offset-grind it, but as my life situation is changing I'm also considering a budget build instead.
I have found that if one uses Honda pistons with 29mm pin height (87 or 87.5mm bore), it is possible to use 158mm rods and have 10.8:1 compression, which would be quite nice for a strong  daily driver engine.


2017-03-22 09_56_28-AcuraHonda.pdf.png 141.68KB 0 downloads
These cheap china rods (I know, but for a daily driver engine non-turbo I can't see them beeing poorer than a standard rod), can possibly be modified.
They are a perfect match apart from pin diameter, so would have to be re-bushed from 22 to 23mm as that's what the pistons are.
http://www.ebay.com/itm/251696468825
If not one can possibly also use XU10J4RS GTi6 rods, but I'm not sure if they have enough meat in the small end to take a 23mm bush insert?
Btw. The 87.5mm bore pistons will make it a 2309cc engine.