so its on mi16 management and carbs, but it smokes like james dean. havent solved the drive shaft as some ebay idiot sent me the wrong one.
here is a video link of said smoke, any ideas?
video of smokey smokerson.
heres a picture of the drive shaft, hopefully getting a s16/gti-6 drive shaft should solve this.
and here is the stupid car looking sorry for itself.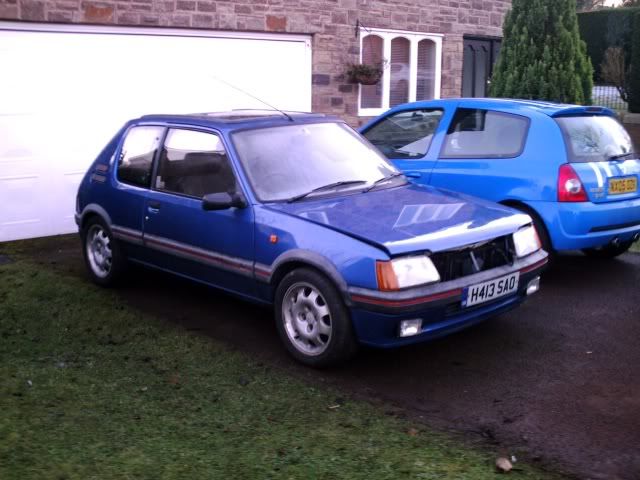 on a plus note i blagged the halfords trade card!