ok, its been discovered today that my gti6 wiring loom, seem very diffrent to the other ones on these boards, in that its in a few diffrent parts..
Half of it , including the ecu connected is at the moment wrapped around the engine, another section is in my bedroom as we speak, but then it has a large square connecter that bolts through the bulkhead which the rest of the interior loom attaches onto..
these pics of the main bulk of the loom that i currently have should give a idea of what i mean.
My questions are, can this loom be used in the exact same way, and if not, do i just need to buy another certain loom. ?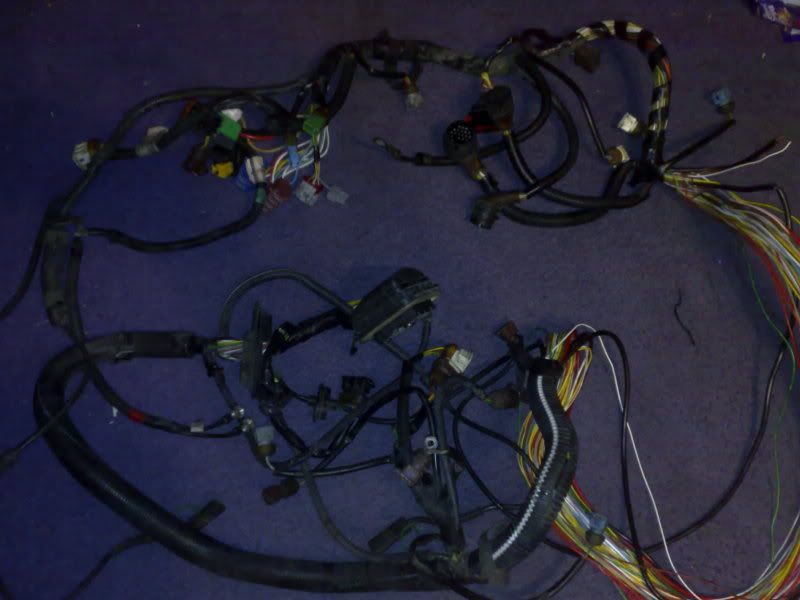 strange block, which i am told bolts to the bulk head, where the 2nd half which contains the interior loom also bolts onto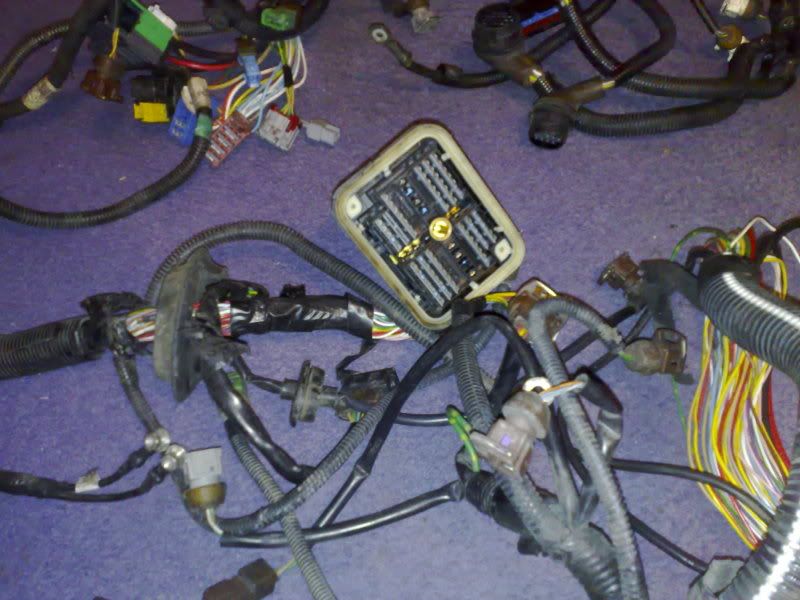 lots of color full connectors bundled together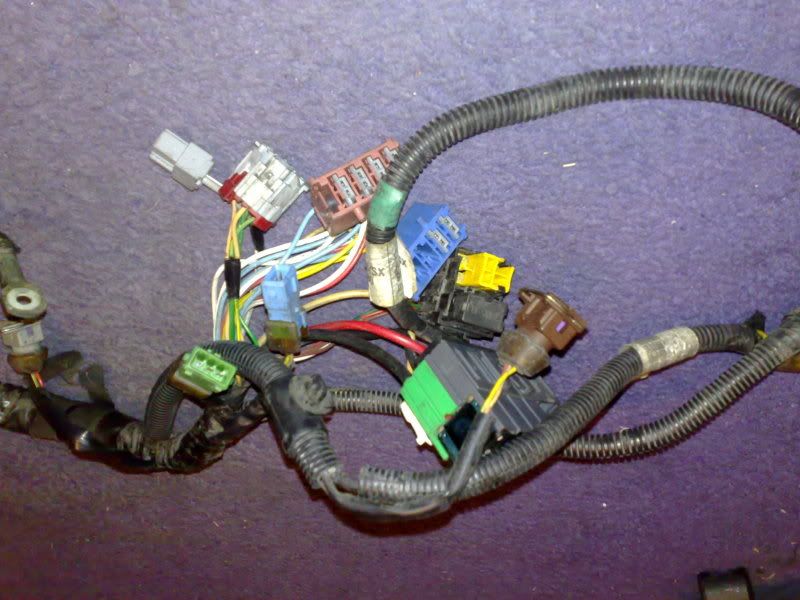 now the strange bit, i have 1x 19 pin plug, and 2x8 pin multiplugs which are situatated all right next to the double relay plug