I've just dropped my GTi6 lump in to check clearances on everything. I've got plenty of clearance on the master cylinder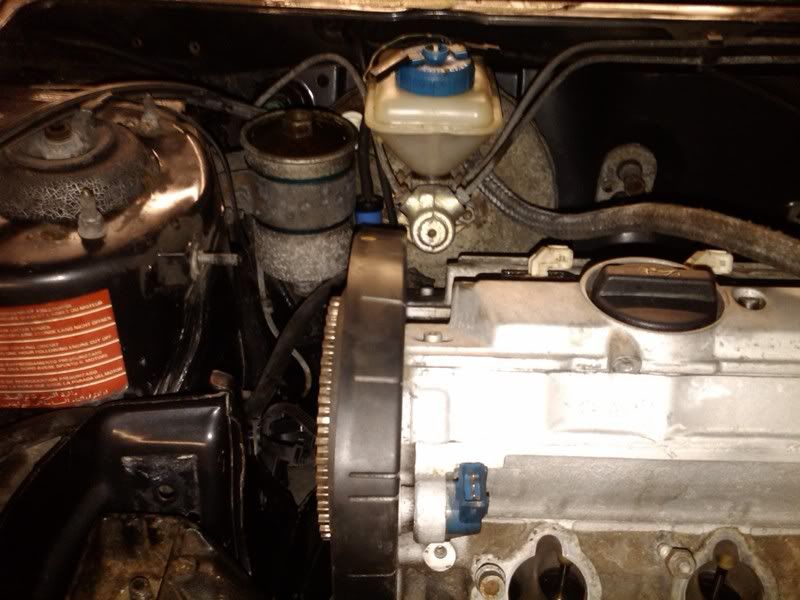 I also seem to have enough clearance on the manifold. The problem is the downpipe, it clears everything ok but seems to stick out to far underneath. I'm guessing its because the GTi6 manifold is longer than the 8v GTi manifold. Also if I fit the rest of the exhaust the back box sticks out to far at the back.
Do I need to shorten the downpipe to make everything fit a bit better or am I doing something majorly wrong?